Give the gift of adventure...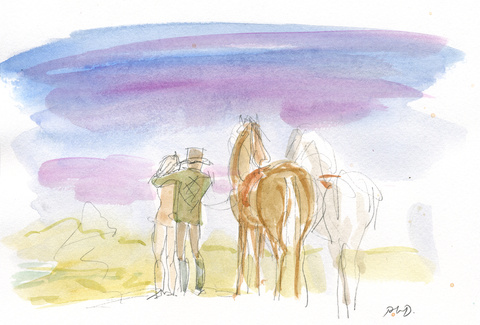 If you want to please your loved ones, Equus Journeys offer three solutions:

A wedding list (or birthday, retirement etc) that allows multiple participants to donate into the holiday fund.


A holiday chosen by you as a gift.


A donation/gift voucher for the amount of your choice.

If you would like to offer an Equus Journeys gift then please contact us and we will happily assist you to find the holiday and method which suits you best.

CONTACT US
info@equus-journeys.com
+44 (0)1905 388 977

LOOKING FOR ROMANCE?

Rajasthan
- dive into the wonderful culture of India and thebeautiful palaces of the maharajas.
Mozambique
- a heavenly land of turquoise lagoons, white sandy beaches and beautiful islands.
South Africa
- with breathtaking views across the African savannah from your beautiful lodge.
LOOKING FOR ADVENTURE?

Mongolia
- perhaps the last traditional riding culture in the world, discover this country of horse lovers and open grasslands.
North America
- conquer the Wild West on a horse drive, camping along the trail.
Argentina
- who hasn't dreamt of crossing the Andes on horseback? In the realm of the condor, discover paths across the mountains accessible only on horseback.
SEEKING TO LEARN?

Namibia
- learn about the sport of endurance riding - to ride at speed and monitor your horse for his wellbeing.
Montana
- whisper in your horse's ear and learn about natural horsemanship