Every month or so, we send our subscribers a newsletter with our latest news and updates, discounts, new rides, etc.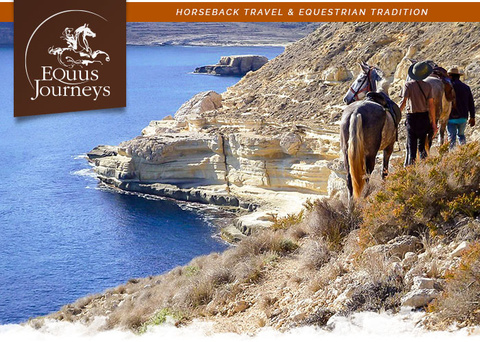 Who wants to travel this summer? Yes - we know that international travel is still somewhat restricted… but not completely out of the question, if you're willing ;) British riders can still travel domestically and Iceland is also a top destination that is currently on the FCO green travel list. Europeans can travel throughout Europe, and enjoy wonderful trail rides or stationary holidays not too far from home. The world is also opening to US riders, who can now visit Europe and most of Africa!

Life goes on and although we need to comply with sometimes strict entry requirements (PCR tests, vaccination certificates, and enough forms to last you a lifetime!), we are so pleased to see countries open up.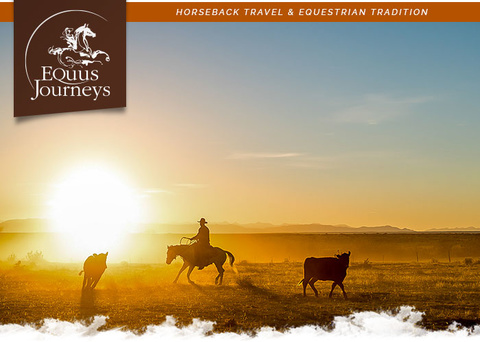 Who would have thought that one full year later, international travel would still be restricted? We know that staying at home with little perspective is difficult for many of you – as it is for us. Fortunately Louise, our US agent, was able to enjoy a change of scenery this week and visit Zapata Ranch in Colorado. She will also be escorting a trip to Kara Creek in Wyoming for branding week in June, and if you fancy coming along, there's space for more riders!

Although we remain (cautiously) optimistic that international travel can resume in some shape or form at some point this year, we understand that domestic travel might be on your mind for 2021. For our American and British riders, we are pleased to have a lovely selection of US and UK-based holidays that might just be what you are looking for… And for our European riders, please do also feel free to reach out.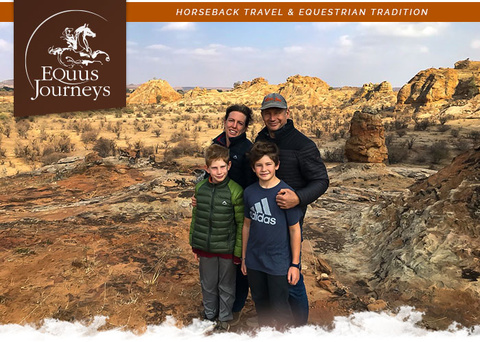 Wishing you all a belated Happy New Year! I have some exciting news to share. I have just started a new job with Equus Journeys as their USA rep. Equus is the sister company to Cheval d'Aventure which is one of the first European travel agencies to specialize in horse vacations. Cor and I first got to know Cheval d'Aventure when we had just started as owners of Limpopo Horse Safaris in Botswana. Cheval and now Equus have always been a pleasure to work with and I am really excited to work with them. Please do let me know if I can help you to plan the trip of a lifetime, or possibly recommend a trip to friends or family of yours who might be interested in traveling in the hopefully near future! Louise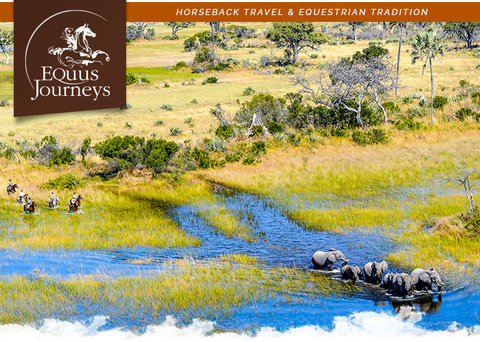 To kick off the New Year in style, we are delighted to announce our first post-covid escorted safari! British superstar eventer Ben Hobday is doing us the great pleasure to escort a safari at Macatoo camp, in Botswana, in December 2021. After tackling some of the biggest eventing tracks there are, Ben will now take on a different challenge and ride alongside some of Africa's most exciting wildlife with Equus Journeys. This is the opportunity of a lifetime to ride with an experienced eventer and horseman who will not only bring a wealth of equestrian knowledge to the table, but also pack a good sense of humour and inspiring riding stories. We are taking bookings now, so please contact us if you are interested in joining Ben on this incredible adventure.

January 2021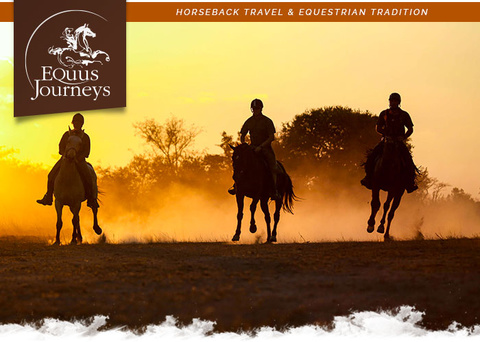 We have some exciting news… As we turn the page on a strange year, we look forward to 2021 and a much brighter year for international travel.

We are thrilled to welcome two new lovely ladies into the Equus family – everyone, please meet Louise and Saskia. Based in the US and Germany, respectively, they will represent Equus in each country. They bring a wealth of safari experience to the table and being both keen horseback explorers, they are already fitting well with the team. I hope you will join us in wishing them a big welcome, and perhaps book your next holiday with them very soon. We wish you a great holiday season and many wonderful adventures for 2021 and beyond!

December 2020